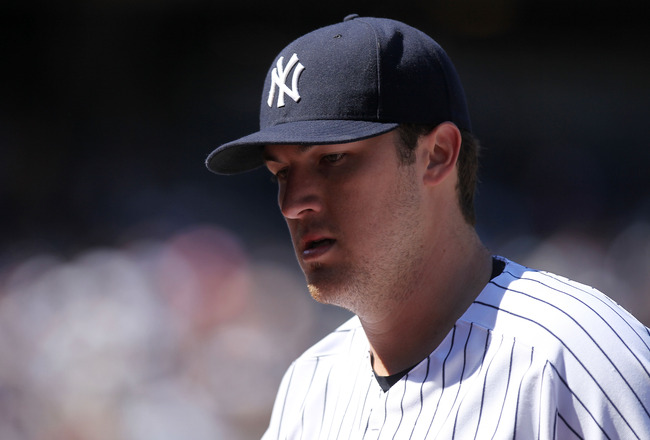 Phil Hughes makes his second start after coming back from the DL, and I think most of us will be watching to see if he misses any more bats than he did last time. His contact numbers in the strike zone and swinging strike rates are downright scary this year, but I'm waiting for a bigger sample before I do a piece on that. He's tinkering with his mechanics, he's dusting off his old curveball grip, blah, blah blah. I suspect his arm is just dead after the innings jump last year, and there's probably not much that can be done about it. Hopefully I'm wrong and he blows away the Jays this afternoon.
Here's your lineup, courtesy of LoHud:
Brett Gardner LF
Curtis Granderson CF
Mark Teixeira DH
Robinson Cano 2B
Nick Swisher RF
Jorge Posada 1B
Russell Martin C
Eduardo Nunez SS
Ramiro Pena 3B
The Captain has a day off, which appears to be a weekly thing they've employed since his return from the DL. Chris Dickerson showed up in the clubhouse, but no word yet on who's being sent down. Soon as I know, you will. GO YANKS!!!!!!!